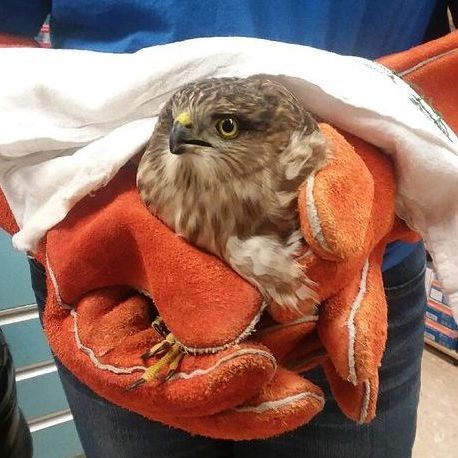 Northwoods Wildlife Center provides the wildlife of the Northwoods with rescue, rehabilitation, and release services, covering roughly 25% of the state. As one of the most established wildlife rehabilitation centers in Northern Wisconsin, we admit 600-700 animals a year in need of medical treatment and care. 
Our wildlife rehabilitators are licensed through the Wisconsin Department of Natural Resources and the United States Fish and Wildlife Service to provide professional care for over 100 species of Wisconsin wildlife.  As a 501(c)3 non-profit organization, we receive no government funding.  All funding is provided through our members, sponsorships, and generous donations made by the public.
Please call us at (715) 356-7400, between 8 a.m.-7 p.m. with any wildlife-related questions.  If we are unavailable due to caring for the animals, please leave a voicemail and we will return your call.
Resources: