Why an Owl House?
Owls have long held a special place among humans as representatives of wisdom, hunting prowess, and even a bit of mystery. All of which is deserved, especially wisdom. Owls, it turns out, are excellent teachers. They have a lot to teach us about the many aspects of how wild animals not only survive, but what is important for them to thrive.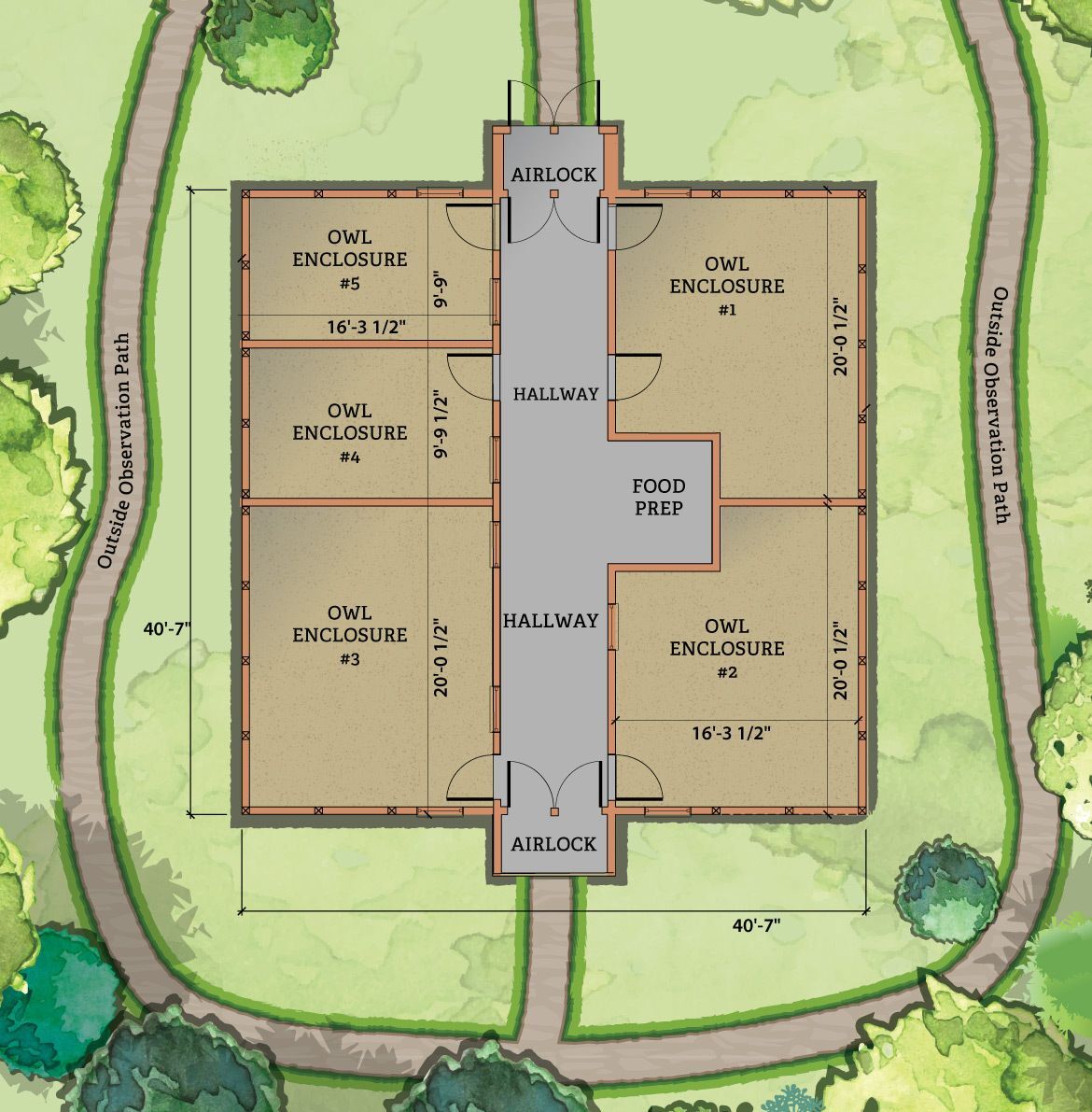 What is Special About an Owl House?
Bart Kotarba, our director of wildlife education, has been researching the best options available for design and construction. It has to ensure the safety and comfort of the owls who will live there, as well as provide opportunities for the public to be able to observe and learn about the owls. Special materials have to be used for screens, different species like different kinds of spaces, and caretakers need to be able to enter and exit without worrying about owls escaping! To those ends, The new owl house will be built to modern construction standards for safety and maintainability. There are several ways you can contribute to the owl house campaign.
Donate to the Owl House